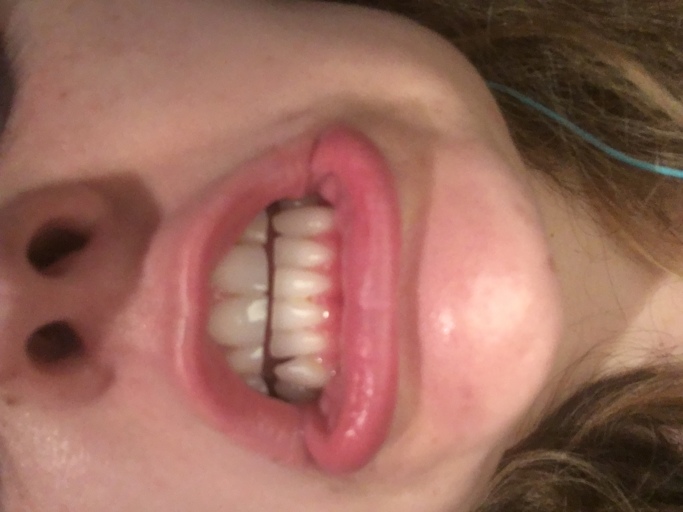 Chipped tooth or tartar?
I was flossing between my two lower tooth when a white thing fell out. When I picked it up, it felt like a powder. It looks like there's a small gap and I'm just wondering if this is a chipped tooth or tartar?
Do you want to answer this question? Login or register now to answer this question. Answer: Chipped tooth or tartar
By Sarah h
Dental Professional
It is hard to see the small gap between the two lower teeth in the picture. On the far right, where your canine is, there is a gap, however it appears that is due to the rotation of the tooth.  Between your central and lateral incisors, your teeth appear intact in the photo.  Enamel is usually not a powder like substance.  Enamel, the outer most layer of your tooth, is one of the hardest minerals in the human body.  Most likely, the piece you found was calculus (hard tartar) or composite resin from a previous restoration.  If you use the floss again and it gets hung up on the tooth or begins to shred, this is an indicator that something is broken or missing.  Also if the tooth becomes sensitive or you begin to feel the area is becoming larger the tooth could be chipped.  If it is not bothering you, you can mention it at your next routine dental exam.
More Questions from General Dental