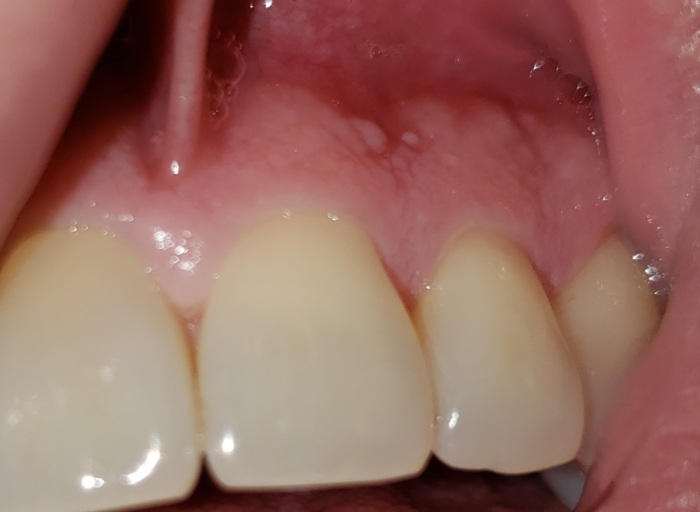 White Bumps - Harmless or Urgent?
I just noticed 3-4 days ago that I have tiny gums colored and white bumps near the roots of my teeth but in-between the teeth (primarily on the gingiva or border between gingiva and gums). They are semi hard and painless. Some appear in clusters. I want to avoid going to the dentist for a few months as the covid cases are becoming very severe in our area. Are these bumps an urgent matter or normal? I have healthy teeth and I brush/floss twice a day.
Do you want to answer this question? Login or register now to answer this question. Answer: Same Issue
By Baylee W

Hello! I wish I could provide an answer, but sadly I'm in the same boat! I can't find anything anywhere that looks or sounds similar to what I have besides the photo you've shared. I hope you get an answer soon! I've had mine for about a month now. It was noticeably tender when I first got it, but now it's painless and smaller. I figured it would go away but it hasn't. I recently had work done on teeth that were near the area but not in the same spot. 
More Questions from General Dental