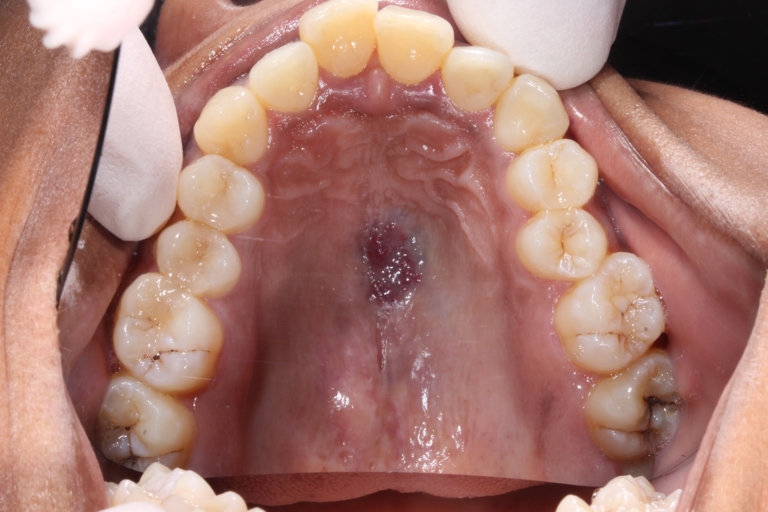 Dispigmentation on hard palate
I have a reddish-purple patch on my hard palate which has been here for over 2 years. Previous dentist was not concerned as i mentioned that i had burnt my palate prior. Current dentist seems concerned. No pain at all. Cant feel anything odd when i run my tongue over it. PS - i am an ex smoker of 7 years
Do you want to answer this question? Login or register now to answer this question. Answer: Dispigmentation
By Sarah h
Dental Professional
In most cases, hyperpigmentation of any area in the oral cavity is rather common and can be associated with the overproduction of melanin.  It is always best to have the area tested for abnormal cells, especially since you have a history of tobacco use.  Your dentist can document with intraoral photos as well as measurements and a detailed description of the area in order to monitor changes.  An oral surgeon can biopsy the area with a minimally invasive procedure that will properly diagnose the difference in pigmentation.  It can usually be covered under your medical insurance if finances is an issue.  When it comes to your health, it is always better to be safe than sorry.
More Questions from General Dental