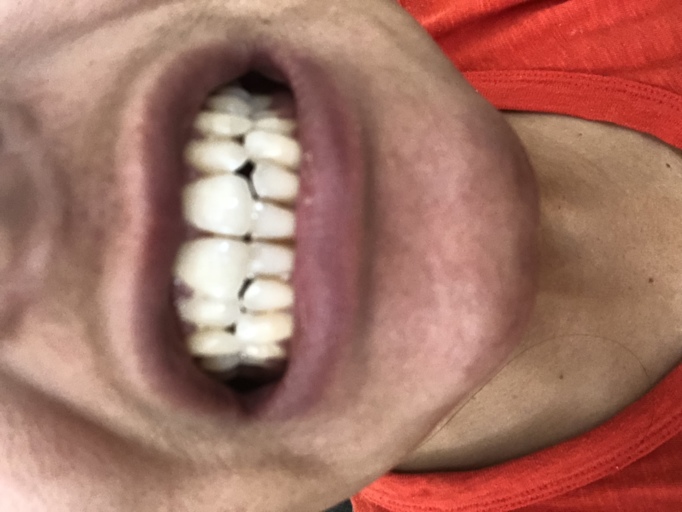 Edge to edge bite
Would like to get my front teeth corrected. There are sightly edge to edge and i dont like my smile at times. The bottom canines bother me the most. They stick out and look longer than the rest of the bottom teeth. Whenever i smile, they show up as well. If only they could be pushed back a bit. What are my options and whats the duration of the complete treatment?
Do you want to answer this question? Login or register now to answer this question. Answer: Orthodontic options
By BracesInfo.com Expert 10

The best treatment for an edge-to-edge bite is orthodontic treatment.  Not only will your cosmetic concerns be addressed, but there will be less wear on your teeth over time.  This will help prevent you from needing restorative treatment in the future.  An orthodontic consultation will address your cosmetic concerns as well as your occlusion (bite).  Once the Orthodontist evaluates your occlusion  they will give you the best orthodontic options for you.  Traditional brackets are always an option, however you may also be a candidate for clear aligner therapy such as Invisalign.   The orthodontist will need to take both a panoramic xray as well as a cephalometric xray.  A series of intra-oral and extra-oral photographs and impressions of your teeth.  This will allow the orthodontist to study your occlusion and determine the best treatment for you.  This will also give you a better estimated treatment length.  Most patients are in orthodontic treatment for 12-24 months on average.  There are cosmetic options such as veneers and crowns that cannot only straighten but whiten your teeth as well.  However, with an edge-to-edge bite, these options can be limited and will pose a risk of breaking unless the bite is corrected first. 
More Questions from Invisalign