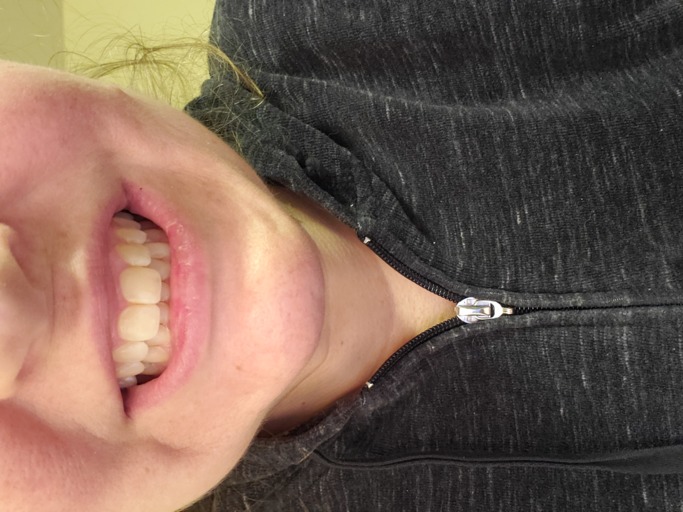 How to move bite back to original position after forward moving orthotic?
I was put in a forward moving orthotic for several months for tmj and it has created a lot of pain. I can no longer touch my back teeth. Why type of orthodontics can pull the lower jaw back so back teeth meet again?
Do you want to answer this question? Login or register now to answer this question. Answer: Closing your bite
By Sarah h
Dental Professional
Creating pain with an orthotic device should be addressed.  While the device tries to position your jaw in a position to alleviate stress on the temporomandibular joint, it should not have you in pain.  There could be an adjustment made to relieve the discomfort and prevent further deterioration of the temporomandibular joint in the future.  The use of traditional orthodontic brackets and wires in combination with elastics can help to close your bite, however it may interfere with the treatment of your joint.  It is best to express your concerns with the specialist who made you the device first, then seek an opinion of an orthodontist.  The two specialists may be able to develop a treatment plan together to treat and resolve both issues. 
More Questions from General Dental