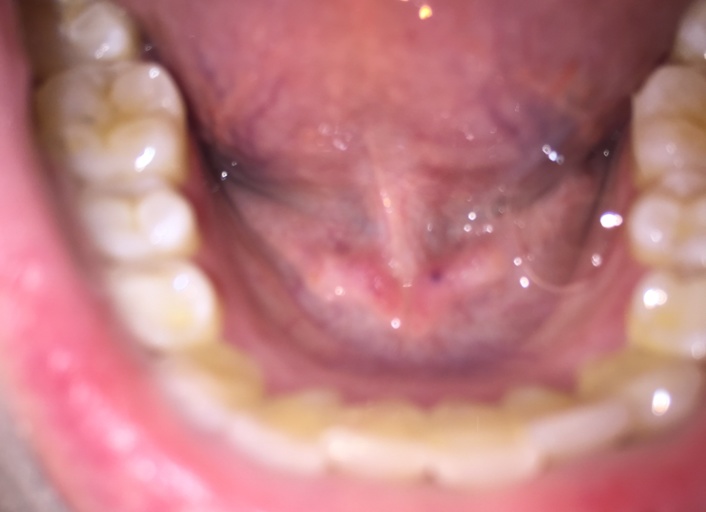 Irritation/Tiny little red dot floor of mouth
Recently I have been having a burning sensation/irritation on the floor of my mouth. Some days it's gone and sometimes it's worse. I noticed a tiny little red dot but I am not sure if that is new or has been there. What could cause this irritation?
Do you want to answer this question? Login or register now to answer this question. Answer: Irritation/tiny red dot on floor of mouth
By Sarah h
Dental Professional
The floor of the mouth is a very vascularized area.  There are many blood vessels as well as salivary glands directly under the base of the tongue.  You may have irritated the area with something in your diet or an eating utensil. If it were a blocked salivary duct, you would experience pain, swelling and possibly a fever.  Increasing your water intake can help flush out the salivary ducts, removing any blockages or salivary stones.  Try temporarily reducing any acidic food in your diet and rinse several times a day with warm salt water to soothe the irritation.  If it does not subside or symptoms worsen in the next few days, having a soft tissue screening may be in order.  Usually this is performed as part of your routine periodic exam at your dental cleaning. Your dentist or dental hygienist will check all the soft tissue in your mouth as well as perform a routine oral cancer screening.
More Questions from General Dental