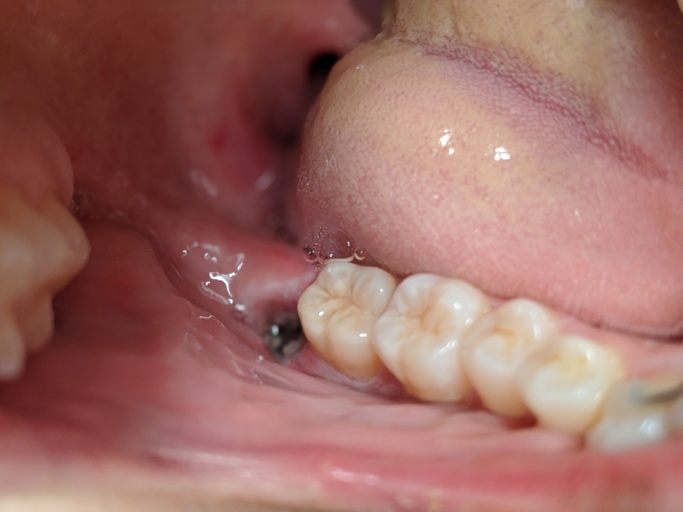 Is my widom Tooth Socket healing normally?
It's day 2 post surgery and I'm noticing grey inside my socket. Is it healing normally? Pain is not too bad although I'm taking ibuprofen every six hours. I'm using salt water rinses after ever meal. I want to be sure I don't have dry socket. I'm eating soft foods, not using the syringe yet. How long does it take to heal completely?
Do you want to answer this question? Login or register now to answer this question. Answer: Healing socket
By Sarah h
Dental Professional
After a tooth is extracted it can take up to six weeks before the site is completely healed.  Initial closure takes places in approximately 2 weeks. Continue to keep the area clean and begin warm salt water rinses at least twice daily.  This will help the tissues remaing clean and free of debris.  Be sure not to eat a lot of seeds, nuts or granola during healing.  These types of foods can be hard to dislodge from the socket.  If you start having pain, similar to what a toothache feels like, it may be a dry socket.  Your dentist can place a medicated paste  which will provide almost immediate relief.  Do not be afraid to have your dentist evaluate the extraction site if you feel something is not correct   It is better to treat a dry socket sooner than later.
More Questions from Dental Surgery