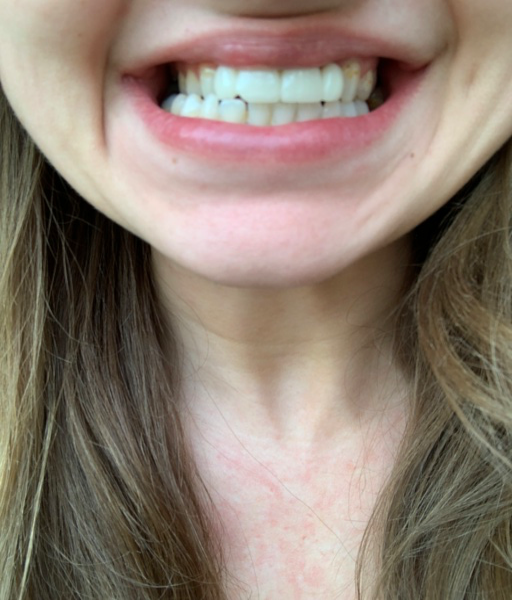 Underbite Worsening with Age and Correction Options
I had an underbite that orthodontists originally expected to correct itself. I got braces in 4th grade (about 9-10 years old) to correct a large gap due to two missing teeth (genetic, not caused by trauma) and then the orthodontist added a palette expander maybe a year into treatment to attempt to correct my underbite without surgery. Apparently this didn't work as well as expected, but enough progress was made to allow my top and bottom teeth to stack evenly. So they sent me to a specialist that created a bridge to fill in the missing two teeth and angled the bridge in a way that allowed my top front teeth to slightly overlap my bottom front teeth. This worked wonderfully and I received many compliments on my smile up until the last couple of years... I'm now 27 and my lower jaw seems to just keep getting wider. My bottom teeth are still behind my top teeth in the front, but my bottom molars on my right side have expanded so much that they no longer align with my top molars and protrude out by about half the width of my molars. I feel it's affecting my facial symmetry and maybe even causing some issues with pain and tension in my jaw and neck. Could that be the case? The right two teeth on my bridge have chipped on the corners from hitting against my lower teeth as well. Will this continue to get worse? What options might I have for correcting this? I'm afraid of getting surgery, because my facial profile is still quite straight and even, so I'm worried about feeling even more insecure after surgery than I do now, but I also worry about my jaw continuing to widen and the issue becoming more severe.
No answers so far.
Do you want to answer this question? Login or register now to answer this question.
More Questions from Dental Surgery