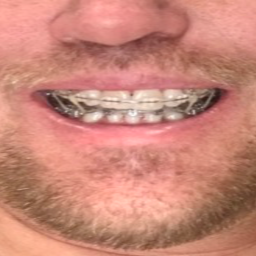 Jaw Surgery Doesn't Feel Right - Le Fort
I recently had le fort I upper jaw advancement and feel like it isn't right. Any help or advice is appreciated. I had braces at the age of 18 that camouflaged underlining issues with very narrow palate. I had many teeth removed growing up also. I was told by my dentist that my teeth were wearing prematurely and to visit an orthodontist. I was put in braces and 11 months later had sarpe surgery. A year and a half later I had the le fort I. I still have some swelling but I was told by the surgeon after my first week post op that he was told to over correct which meant it was brought further forward than actually put in the perfect spot. I have noticed it Andy midline is off and canted from the left to right side of my face. Is this normal or should I be concerned and go for further evaluations before I get totally healed up?
No answers so far.
Do you want to answer this question? Login or register now to answer this question.
More Questions from Orthognathic Surgery