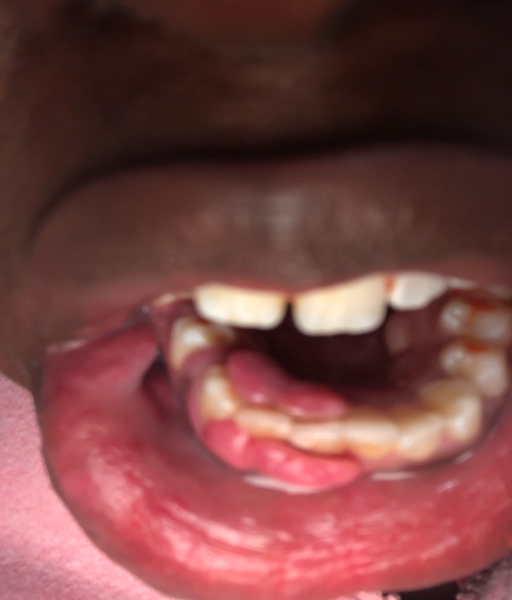 My gum is growing over my teeth
Why are my gums growing over my bottom teeth? It hurts so bad I can barely take it. I have a very hard time brushing because they bleed.They also bleed, it hurts when I eat. Sometimes I wake up in the middle of the night and have blood on my pillows or I spit out blood. I had surgery once before but it grew back please help me
Do you want to answer this question? Login or register now to answer this question. Answer: Gingival overgrowth
By Sarah h
Dental Professional
Your gums are extrememly inflamed and infected.  I can see in the photo you submitted that there is a large amount of buildup (deposits) on your surrounding teeth as a result of poor oral hygiene.  You need to brush your teeth and massage your gums with the tooth brush to stimulate them.  Take an over-the-counter anti-inflammatory (Motrin or Advil) to help with the pain and inflammation.  Warm salt water rinses can help soothe the area.  Be sure you are flossing, you may have something lodged in the area such as a seed, nut or kernal.  Schedule an appointment with your dentist as soon as possible.  Laser tissue removal may result as the inflammation is extreme and almost an obstruction to your bite.  
More Questions from Orthognathic Surgery