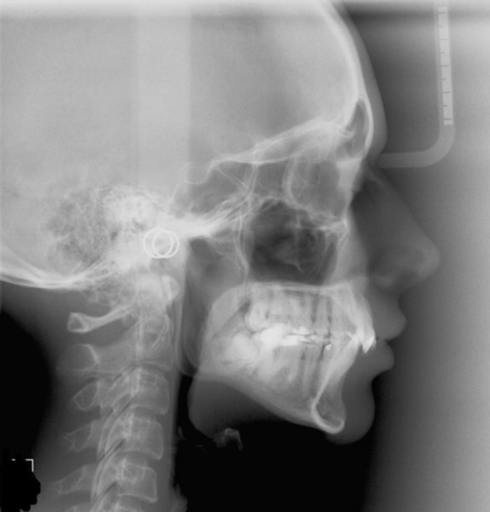 Overjet? Braces? Is my upper jaw forward or my lower jaw back??
I am 26 yr old female and i have finally gathered the money to get my braces done. Over the years i have been told that my lower jaw is "pushed back" and it could cause problems when am older. The last orthodontist i went to, mentioned that i have an overjet but he is not sure if thats whether my lowerjaw is pushed back or because my upper jaw is forward so he told me to get my x-rays done. He gave me three options (he has not seen the X-rays yet): Option 1: Have a surgery but i cannot afford to do so. Option 2: Remove two teeth from my upper jaw which will help push the upper jaw back a bit so it will meet with my lower jaw. Option 3: Do not remove any teeth, teeth wil be straightened but there will be a small gab between my upper and lower jaw. Option 2 Scares me. I have heard my whole life that my lower jaw is pushed back(especially when i talk/smile) and the idea of forcing my upper jaw back aswell seems unsetteling. I like option 3 , however, is it really okay that my uper and lower teeth will have a gab between them? will that cause any problems in the future? p.s. I am getting Lingual braces.
Do you want to answer this question? Login or register now to answer this question. Answer: Overjet and braces
By Sarah h
Dental Professional
First you need to set your goals and expectations.  What do you like about your smile and what would you change.  If you just want your teeth straight, then overjet and molar relationship doesn't matter.  If you don't want to remove teeth, dont.  Your orthodontist is giving you options so you can decide what's important and what's not.  Having a small amount of overjet will not create problems for you in the future.  You need to be happy with your smile and confident that you have made the best choice to meet your treatment goals.  The best option is whatever you feel most comfortable with. Answer: My advise do NOT put braces.
By Iman Farid

I advise you not to put braces on and go for another option called orthotropics. They will push your lower teeth forward which will help you breath better and create the right space between upper and lower teeth. If you pull your teeth in your nose will appear bigger your jaw will appear smaller it's a recipe for disaster. Been there don't that my advise ditch traditional braces go for orthotropics treatment. Ps you're never too old I'm 27 I got messed up with braces and now I'm fixing it with expanders slowly slowly 
More Questions from Orthognathic Surgery