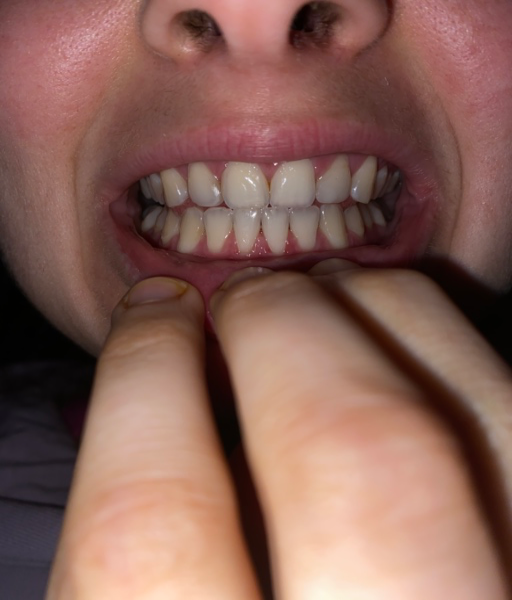 My midline is off and my smile is asymmetrical
My whole face and smile is lopsided. When I smile the left tip of my mouth goes up much more than the right side. The right side of my face is a lot fuller than the left side. My midline is misaligned, my bottom jaw midline is more to the right side of my face. Its very noticeable and I want it fixed. Can you help me figure out what to do? Today, I talked to the dentist about it and he said my bite lined up so it's not a problem that my midline is off. My jaw hurts a lot. i had braces for 4 years because of an over bite and also wore the Herbst appliance for 12 months.
Do you want to answer this question? Login or register now to answer this question. Answer: Midline off
By Sarah h
Dental Professional
It is not abnormal for only the maxillary (upper) midline to line up with the center of your face, leaving the mandibular (lower) midline off. Unfortunately, everytime you move one tooth, your bite is effected. From the photo, it appears your maxillary midline is aligned with the center of your face. It is not normal to have pain in your jaw. This could be the result of clenching and/or grinding. Try to eat a soft diet, don't chew gum or sticky candies, and place warm moist compresses around the temporomandibular joint when you feels soreness or pain. Over-the-counter pain medications such as Advil or Motrin can help reduce any inflammation in the area as well. Schedule an appointment with your general dentist to have your bite evaluated, a full coverage occlusal guard may be recommended. 
More Questions from General Dental