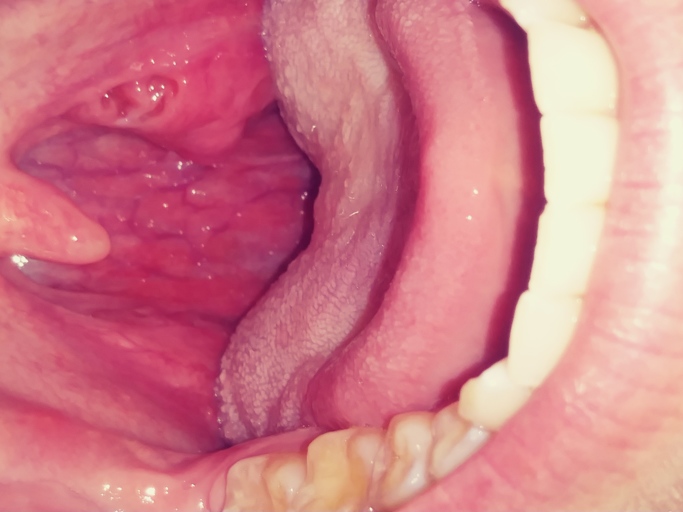 Swollen Tonsil
Hi. My tonsil on the left side has been swollen for several years. And dentists have told me it's fine. I wanted another opinion. Thanks. You can see on the right side what i refer to. Also, i have been diagnosed with bowenoid papulosis on my genitals so i am hyper aware of oral risk too regarding hpv that's why i mention it. Thanks.
Do you want to answer this question? Login or register now to answer this question. Answer: Swollen Tonsil
By Sarah h
Dental Professional
Your left tonsil is much larger than the right tonsil and having a second opinion would be a great idea.  Sometimes having an enlarged tonsil can be a sign of another underlying issue.  Scheduling an appointment with an oral surgeon or an ear, nose and throat specialist is a great place to start.  Piece of mind is worth more than worrying.  If it was me, I would see a specialist especially with your newly diagnosed Bowenoid Papulosis. 
More Questions from General Dental