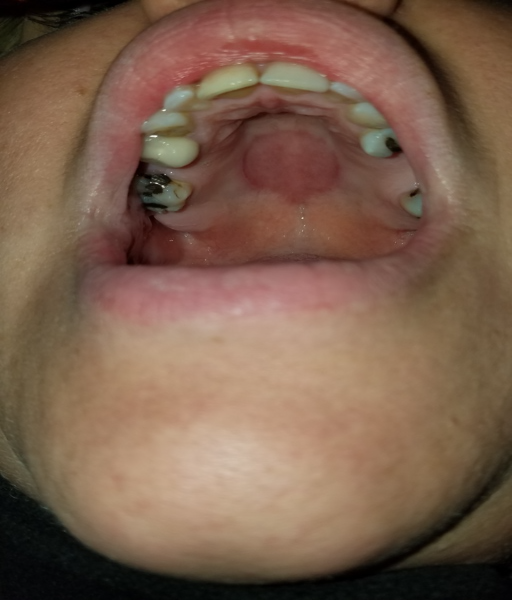 Weird circle roof of mouth
I have this weird circle on the roof of my mouth that started a few weeks ago and continues to grow. It doesn't bother me and it doesn't hurt, but I'm concerned. It has a red border and is red inside. It isn't raised and it doesn't have an ulcer of any sort. It is just there and growing in width. Im not sure if its from something viral or if I should be worried.
Do you want to answer this question? Login or register now to answer this question. Answer: Lesion
By Sarah h
Dental Professional
It is not normal to have a red circle on the palate (roof of the mouth).  If you do not remember eating something hot that may have caused a burn, it could be something viral.  Usually a burn clears up within 7-10 days.  The mouth heals quickly, so its bothersome that it continues to get larger.  You should be seen by your general dentist as soon as possible to rule out anything serious. Warm salt water rinses may help to soothe the tissue until you are able to see your dentist.
More Questions from General Dental