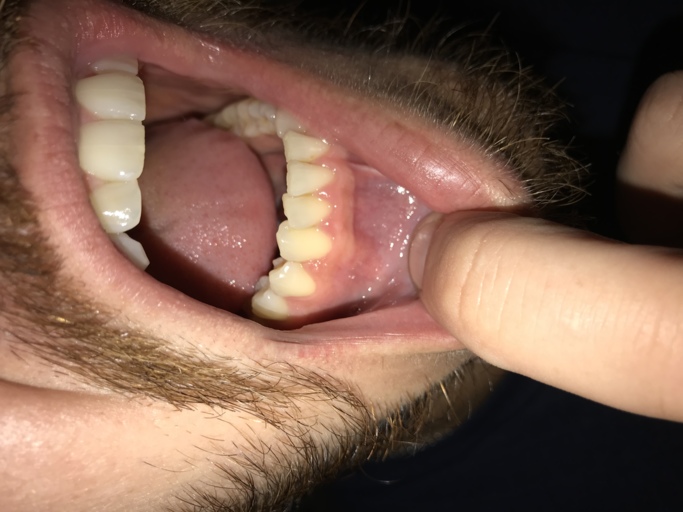 White lesion?
I have an area on my lower gum between tooth 26-27, that is white in color, more abrasive than the rest of the gum tissue around it. It is painless and not sensitive to hot or cold, however it has persisted for some time. I noticed it several months ago and I tried brushing the area harder to see if that would make it better and go away but it did not get better or go away. I am 28 yr old male, never had a single cavity, or any dental problems. I'd just like to know what it is, when I visited my dentist last it was there but the dentist didn't say anything to me about it. Thanks for the help.
Do you want to answer this question? Login or register now to answer this question. Answer: white lesion
By Sarah h
Dental Professional
Brushing the area harder will only abraid the soft tissue and could cause premature recession in the area.  It could be keratinized tissue from a previous abrasion.  Oral cancer does not usually show up in a form such as the one pictured and an abscess would be closer to the apex (bottom of the root) of the tooth.  If your general dentist has been monitoring  the size, shape and color, and there has been no change over the last several months, more than likely it is just an abnormality of the tissue.  If you are concerned or it has changed, a visit to the oral surgeon is recommended.  
More Questions from General Dental