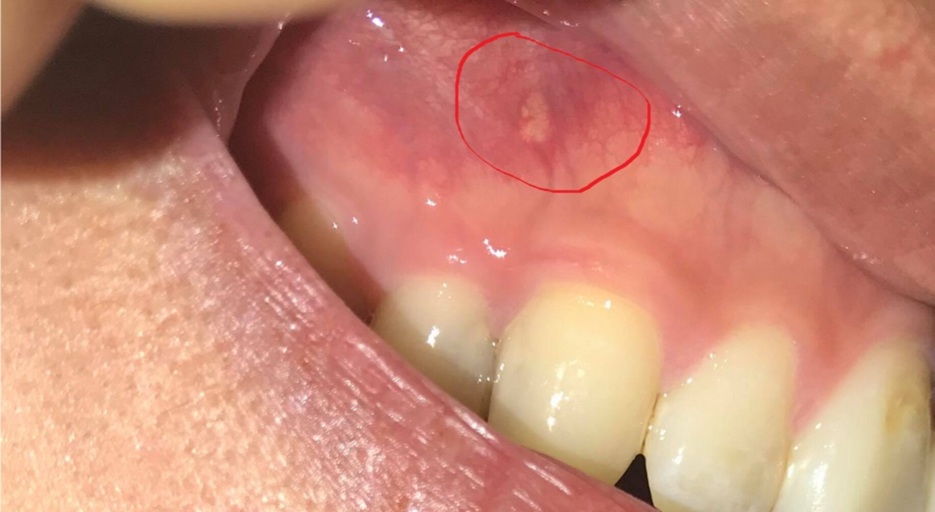 White spot on gums
I have this white spot on my gums above my canine and first molar it is somewhat between them, the teeth under these gums have composite fillings .The first molar has a new filling about 2 weeks ago but for the canine it's like five to 6 year or more, it doesn't really hurt but the white spot really bothers me, i had an X-ray but it does not show in my X-ray. I searched online what is this but i can't really find what it is. This white spot on my gums is present for a long time now maybe years. The dentist said she needs to do root canal on my canine to remove the white spot she said it is an abscess. Im thinking twice to have a root canal operation because it might fail and it cost a lot. What is this spot on my gums? Can i put something on it so that it will be gone? Should i go to another dentist to have a second opinion?Are there other options i can get aside from a root canal? Is this thing treatable naturally? What can be the effect if i didn't get a root canal for it?
Do you want to answer this question? Login or register now to answer this question. Answer: White spot on gums
By Sarah h
Dental Professional
If that has been there for years and you have not had any symptoms, more than likely it is not an abscess.  An abscess usually results from extensive decay into the nerve or trauma.  Sometimes a tooth can abscess for no reason, however more than likely your dentist would have observed this white spot during for soft tissue oral cancer screening at your routine visits.  Many times there are irregularities in our tissue, it may not be anything to worry about.  I would seek a second opinion prior to scheduling a root canal.  Once a tooth needs a root canal, there is not an alternate treatment besides an extraction and implant or bridge.  The tooth cannot be naturally treated nor can it heal on its own. Answer: Clues?
By Mina Moussa

Hi did you figure it out I have the same thing? Dentist said it's nothing to worry about.
More Questions from General Dental